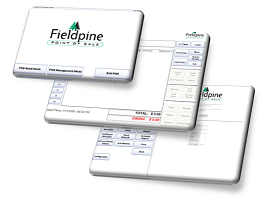 PosGreen is a fully featured Windows based Point of Sale program. It offers an extensive range of features and includes advanced customisation options for larger retailers or those with specific functionality requirements
Features
General
Pricing
Multiple pricing options to support most retail needs
Pricebands
Specific overrides by store, product, department and/or customer to cater for advanced needs
Markdown pricing, which includes tracking of item
Discounts - fixed amount, percentage, rounded, cents/litre
Vouchers, tracked and untracked
Customer Payments
Integrated or interfaced Eftpos for automatic control of pinpads
Custom tender types permitted
Prepay/Gift card system
Multiple payments and split tenders
Screens and Devices
User visible screens can be customised to suit store needs with a simple layout file
Buttons and keystrokes can be defined
Barcode scanners, USB or serial. Multiple scanners permitted.
Receipt printers. Epson, Star, Bixolon and most other major brands.
Can use multiple printers, a different printer for different receipt formats
Receipt format fully customisable.
Support
Fully standalone application, no pre-requistes to install
Includes remote monitoring via HTTP
Lanes can be remotely controlled en-masse
Central logging of issues to fieldpine.com (fully instrumented codebase)