A Fieldpine Store Server provides the complete reporting and management functionality for a store. Using browser based tools staff can manage products, pricing, customers and everything else. Web based reports and dashboards provide a range of current trading and also indepth analytics
With a store server, staff can use instore mobile devices, typically iPads, to create orders electronically
A store server is recommended for most general retail environments, but is not required. A corporate retailer may choose to centralise this functionality to head office only, or you can use Fieldpine Online (cloud based), or even a combination of all three.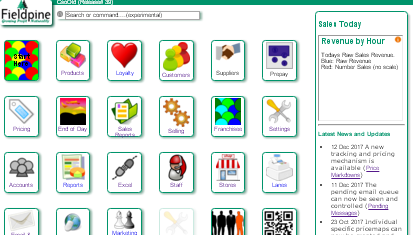 Features
Fully web browser based
Supports instore browsers, iPads and mobile devices
In store server provides highest level of responsiveness for staff
Does not require dedicated hardware, can run on any PC in store, including trading lanes
Dynamically stays in-sync with other stores and head office systems.