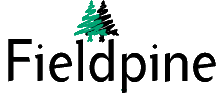 Library
All Configuration Guides
Common
Customer Create/Edit
Receipt Customisation
Emailing Receipts
Statement Customisation
Purchasing/Stock
Purchase Order Customisation
Send Purchase Orders
Cabinet Identification
Shelf Labels
Sales Processing
Capturing Return Reasons
Capturing Courier Tags
Payment Types
Infrequent
Using Memberships
Creating Agency Stores
Advanced
Using QR Codes
Custom User Interfaces
Automatic Loading
Setup
Managing Lanes
Installing Lanes
Network Security
Enabling HTTPS
Automatic Updates
System Backups
Securing your Systems
Barcode Scanners
Customer Displays
Public Product List
Scales
Email Accounts
Websites
Pre Install Planning
Creating a Franchise
Multi Retailer
Auto Setup
Addin Options
Multiple Departments
Xero Accounting
Stock Sync
Cabinet Identification
This page discusses functionality that is still in development, use caution when relying on this information.
You can place a QR code on your store cabinets to aid purchasing, stock counting and potentially even allow customers to scan that code to visit your eCommmerce site. In various places within Fieldpine this QR code is used as a selector to reduce product searching to those items in that cabinet.
There are two methods by which cabinets can be identified:
With a unique serial number for each cabinet in each store.

Pro. Precise
Pro. Scanning the cabinet code also tells us which store you are in
Con. Bit more setup work creating and applying cabinet identifiers

Using a generic cabinet such as "back wall", and different stores use the same cabinet id.

Pro. Easy to understand
Con. Doesn't tell us which store when scanned.
In general we recommend using a unique serial number per cabinet but it may be easier in some cases have a common cabinet system.