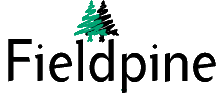 Library
All Configuration Guides
Common
Customer Create/Edit
Receipt Customisation
Emailing Receipts
Statement Customisation
Purchasing/Stock
Purchase Order Customisation
Send Purchase Orders
Cabinet Identification
Shelf Labels
Sales Processing
Capturing Return Reasons
Capturing Courier Tags
Payment Types
Infrequent
Using Memberships
Creating Agency Stores
Advanced
Using QR Codes
Custom User Interfaces
Automatic Loading
Setup
Managing Lanes
Installing Lanes
Network Security
Enabling HTTPS
Automatic Updates
System Backups
Securing your Systems
Barcode Scanners
Customer Displays
Public Product List
Scales
Email Accounts
Websites
Pre Install Planning
Creating a Franchise
Multi Retailer
Auto Setup
Addin Options
Multiple Departments
Xero Accounting
Stock Sync
Sending Purchase Orders
Using FTP to Supplier
Some suppliers provide FTP sites you can upload purchase orders into. Fieldpine (25 Jan 2023 onwards) can directly upload to FTP servers. Enter the suppliers FTP details into the "EDI" field on the supplier record as shown below
Set the "Order Presentation" in the email section to the desired format. The order presentation is also used for FTP as well as email.
In the EDI field, enter "ftp:" at the beginning of the line to indicate this is a FTP transfer, and then the various parameters of the suppliers FTP Server

host(X) defines the target server. This can be a dotted IP address as shown or a domain name
user(X) pass(Y) defines the login username and password required to access the FTP server
name(X) defines the output name the purchase order will receive when loaded up. You can use symbols as shown to insert specific values. If you only use a single name without symbols (eg "MyPurchaseOrder.pdf") then sending several purchase orders may overwrite the previous order depending on the suppliers FTP server. Contact them for naming advice.