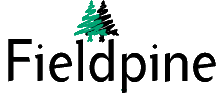 Library
All Configuration Guides
Common
Customer Create/Edit
Receipt Customisation
Emailing Receipts
Statement Customisation
Purchasing/Stock
Purchase Order Customisation
Send Purchase Orders
Cabinet Identification
Shelf Labels
Sales Processing
Capturing Return Reasons
Capturing Courier Tags
Payment Types
Infrequent
Using Memberships
Creating Agency Stores
Advanced
Using QR Codes
Custom User Interfaces
Automatic Loading
Setup
Managing Lanes
Installing Lanes
Network Security
Enabling HTTPS
Automatic Updates
System Backups
Securing your Systems
Barcode Scanners
Customer Displays
Public Product List
Scales
Email Accounts
Websites
Pre Install Planning
Creating a Franchise
Multi Retailer
Auto Setup
Addin Options
Multiple Departments
Xero Accounting
Stock Sync
Configuring Customer Displays
A web based customer display can be configured for a PosGreen Lane. Your Fieldpine Store Server includes a simple customer display and script, but we expect that many retailers will extend these with custom solutions.
To create a customised solution you will need a web designer to create the HTML and Javascript. See below for more details.
Hardware Requirements
Any suitable screen you wish to use can be used if it can display a web browser page.
A second screen on the Windows PC running PosGreen.
A screen on another computer, such as a miniPC, or even a Raspberry PI with a browser.
A tablet.
We do not recommend using a touch screen as a second screen on the PC running the PosGreen application. This is because Windows does not cleanly support two or more mouse pointers at the same time. A customer touching the customer display can therefore pull the application focus to the browser, away from the POS.
Whatever screen or external device is used, you will need to be able to automatically start the browser on power up. Consult your IT support for assistance.