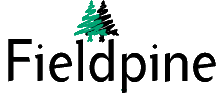 Library
All Configuration Guides
Common
Customer Create/Edit
Receipt Customisation
Emailing Receipts
Statement Customisation
Purchasing/Stock
Purchase Order Customisation
Send Purchase Orders
Cabinet Identification
Shelf Labels
Sales Processing
Capturing Return Reasons
Capturing Courier Tags
Payment Types
Infrequent
Using Memberships
Creating Agency Stores
Advanced
Using QR Codes
Custom User Interfaces
Automatic Loading
Setup
Managing Lanes
Installing Lanes
Network Security
Enabling HTTPS
Automatic Updates
System Backups
Securing your Systems
Barcode Scanners
Customer Displays
Public Product List
Scales
Email Accounts
Websites
Pre Install Planning
Creating a Franchise
Multi Retailer
Auto Setup
Addin Options
Multiple Departments
Xero Accounting
Stock Sync
Planning a Fieldpine Installation
When you are ready to install Fieldpine in your retail stores this guide outlines various things to consider before beginning. While this is grouped into sections by retailer size, you might like skim read all sections as informtion in other sections may apply to your situation.
All Retailers
Fieldpine is a configurable and distributed system. This means you can adjust many parameters to control things like appearance and offline abilities.
Decision Where will your main data be stored? At the end of everything else there is a single database (see corporate below for advanced options) that manages and holds all your data. This can be a cloud server, or inhouse. If running inhouse, you need to consider backups of your data.
Decision. Are you going to permit internet access directly to your server rather than, or as well as, using Fieldpine.com ? If so, you will need to arrange some firewall ports to be opened on your router and configure security within Fieldpine. We cannot help with your router change, but "rent an IT tech" companies will generally be able to make this change in a short period of time.
Decision. Fieldpine has a wide range of functionality; the more successful installations are often those that concentrate on one area at a time rather than trying to complete everything at once. This is also related to the main thing you want to achieve from your retail system:
Product Control
Inventory Level Management
Purchasing and supplier interaction
Customers and sales tracking
Charge Accounts
Prepay, loyalty
In depth sales, customer, etc Analysis
External website and application integration
Staff and transaction auditing
Custom applications via API calls
Try and put the above list in order of importance.
Single Store Retailers
Multi Store Retailers
Decision. Is your main database going to be inside a primary store, a seperate "head office", or hosted on fieldpine.com ?
Corporates, Franchises and Specialised IT needs