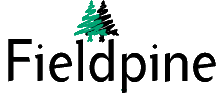 Library
All Configuration Guides
Common
Customer Create/Edit
Receipt Customisation
Emailing Receipts
Statement Customisation
Purchasing/Stock
Purchase Order Customisation
Send Purchase Orders
Cabinet Identification
Shelf Labels
Sales Processing
Capturing Return Reasons
Capturing Courier Tags
Payment Types
Infrequent
Using Memberships
Creating Agency Stores
Advanced
Using QR Codes
Custom User Interfaces
Automatic Loading
Setup
Managing Lanes
Installing Lanes
Network Security
Enabling HTTPS
Automatic Updates
System Backups
Securing your Systems
Barcode Scanners
Customer Displays
Public Product List
Scales
Email Accounts
Websites
Pre Install Planning
Creating a Franchise
Multi Retailer
Auto Setup
Addin Options
Multiple Departments
Xero Accounting
Stock Sync
Configuring Scales
Some scales may require programming within themselves to operate correctly with the Point of Sale
Cable your scale into the computer. Fieldpine POS supports scales on COM ports.
Once the scale is physically attached, start Fieldpine and enter the quickcode 73829. The configuration screen below will open. Set the various parameters for the serial port speed. The scale installer will need to provide this information as it cannot be automatically detected.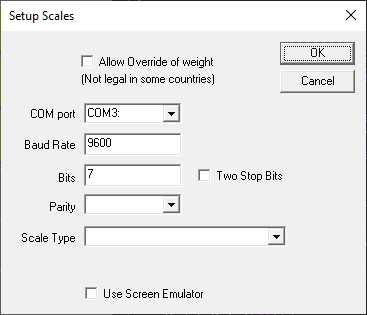 Select your scale type. This alters whether the scale is polled or not, and also how the received weights are encoded.
If the option "use screen emulator" is enabled, then scales are not enabled and the POS prompts the weight as needed. This option is primarily for support and development, it may not be legal to manually enter weights for retail sales.
Problems?
Technical support notes about scales are in the support guides for scales